---
---
I had GPT-3 generate painting titles (credit to @nmkd of EleutherAI for the idea), beginning with the prompt
The hall was lined with an infinite number of paintings, each more surreal and mysterious than the last. 
The first painting is named "Persistence of Memory." It depicts a surreal landscape with melted clocks draped over strange objects.
The next painting is named "

After this prompt yielded several intriguing titles, I switched to prompt format which put the titles in a list:
100 surreal and mysterious painting names:
Persistence of Memory
The Great Masturbator
Boot
Poem to the Sun
The Man Who Envied Cephalopods
The Sleep of Reason Produces Monsters
Washerwoman of the Wind
Man and Bottle
Spectrum
The Disintegration of the Persians
The Great Masturbator, Part II
Still Life with Mirror
Bouquet of Enigmatic Beauties
A Grudge
The Premonition of Civil Violence

The reason I didn't use a list immediately is because this format is liable to derail or be repetitive if there aren't many examples, and the narrative context also encouraged less generic and more interesting results. Once I had a few examples representing the sort of varied weirdness I was looking for, I was able to switch over to the more convenient list format.
Now I cultivate a multiverse of surreal and mysterious painting titles using the loom, and periodically harvest the most interesting ones to promote to graphic actuality via BigSleep.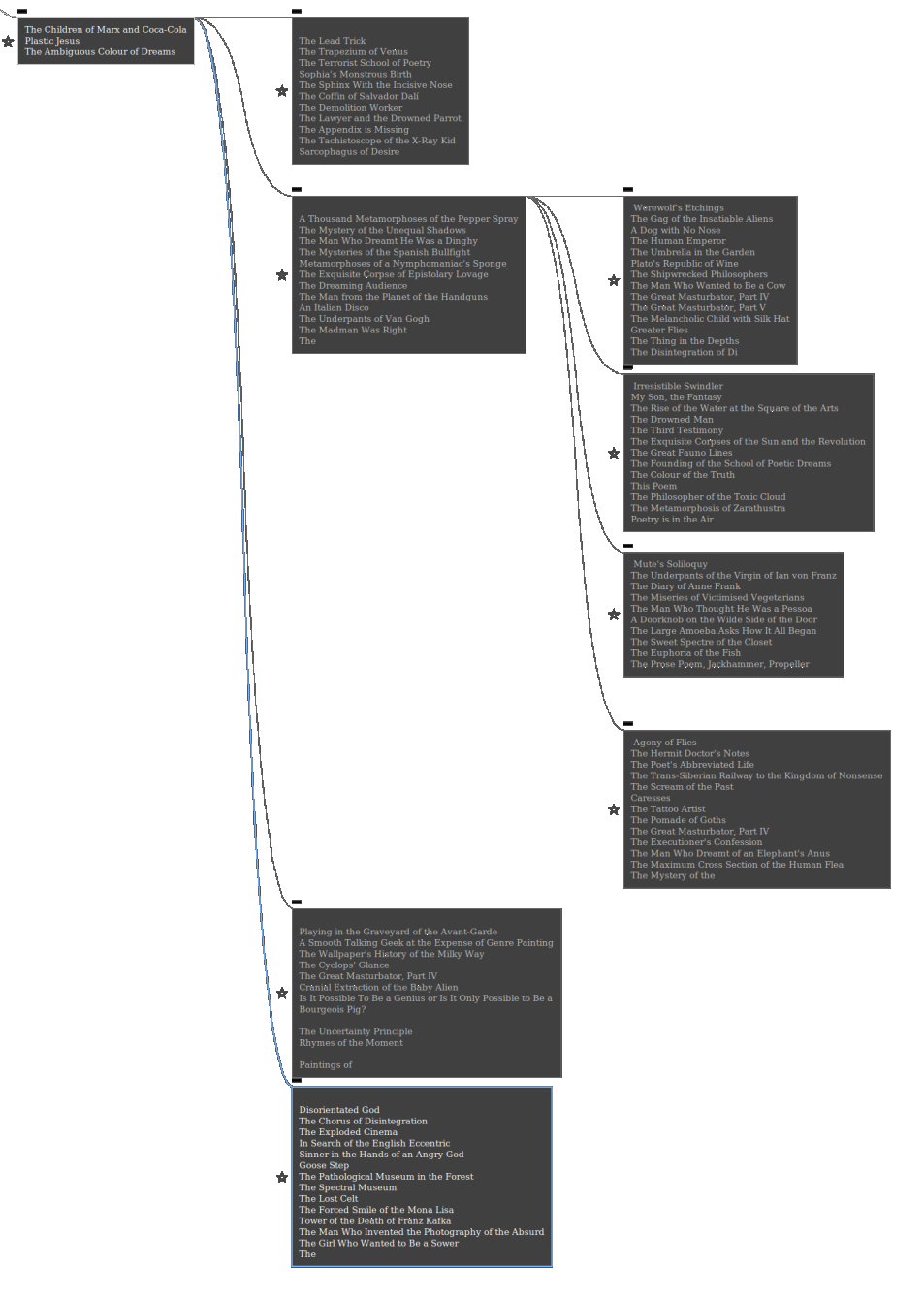 a small subtree of the multiverse of surreal and mysterious paintings
Images were generated using BigSleep via The Big Sleep Customized NMKD Public colab notebook.
---
Gallery I
The Death of Archimedes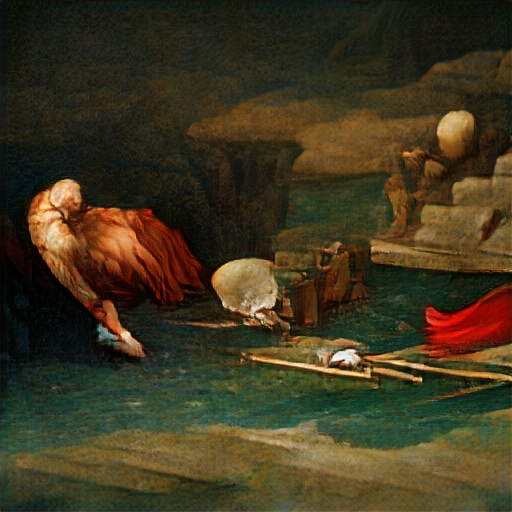 Still Life with Mirror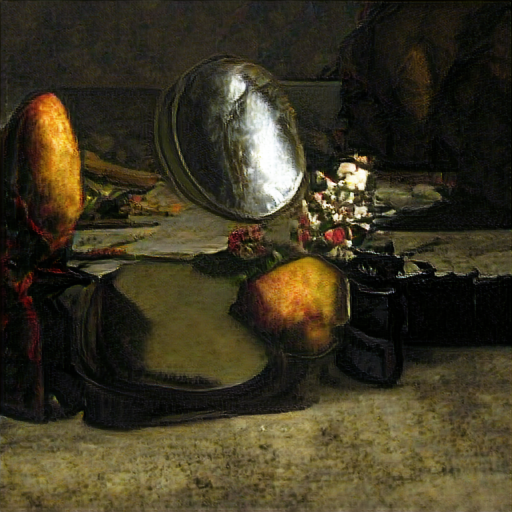 The Poet's Abbreviated Life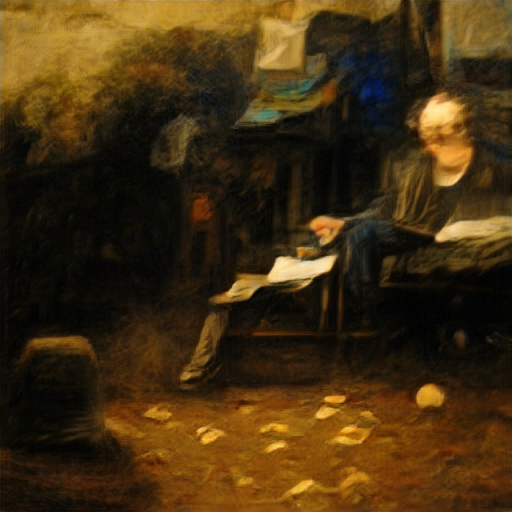 Narcissus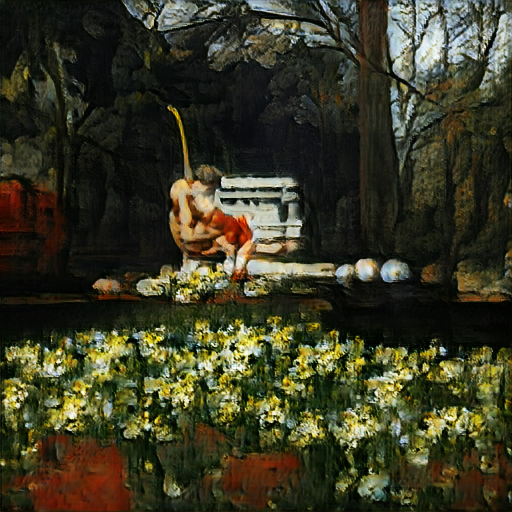 Dream of the Last Supper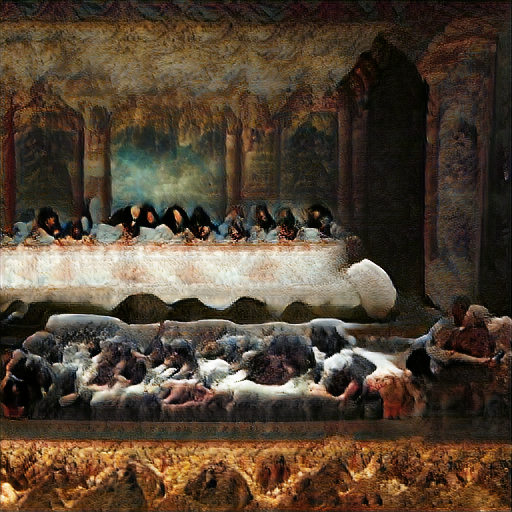 Gallery II
The Coffin of Salvador Dali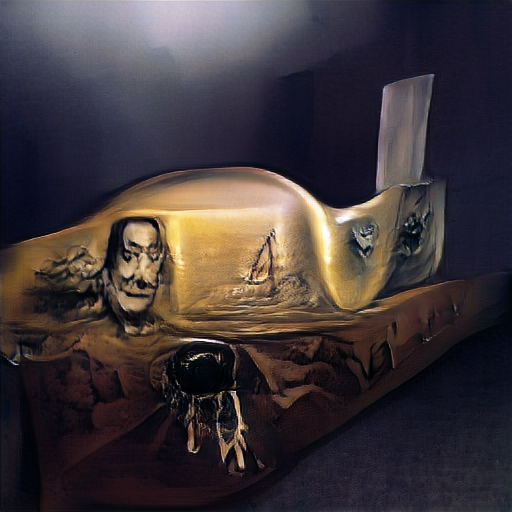 The Beautiful Bird Delirium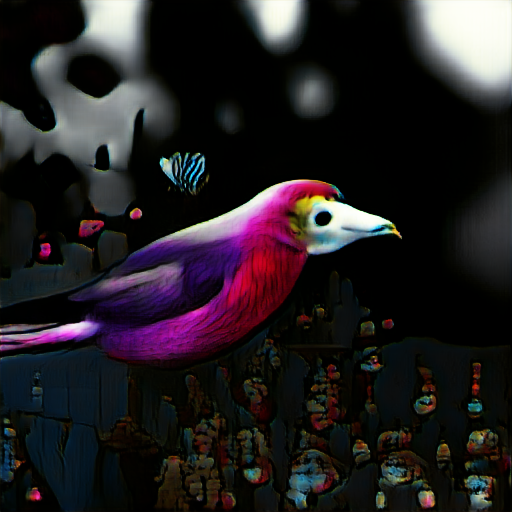 The Domain of Unimaginable Horror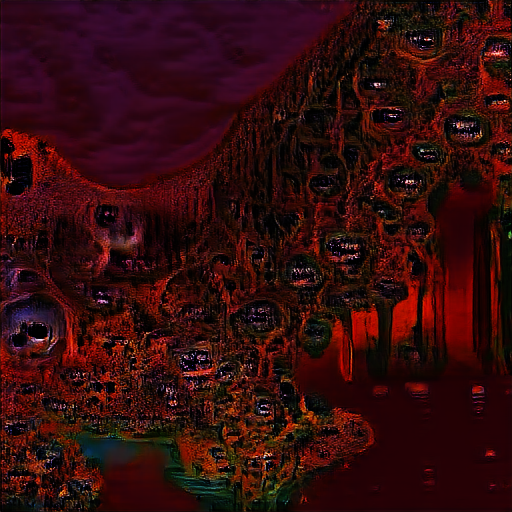 The Spectral Museum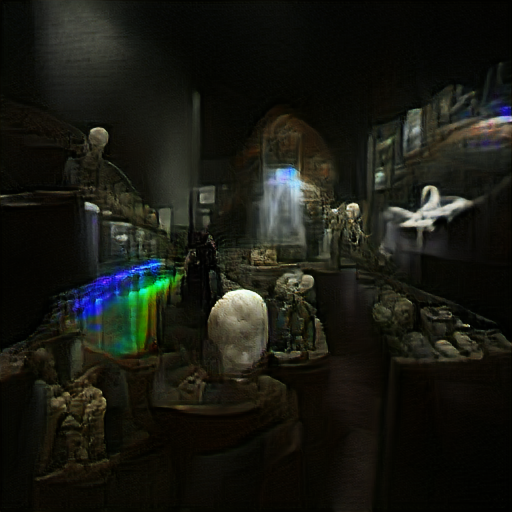 The Metaphysics of Transvestism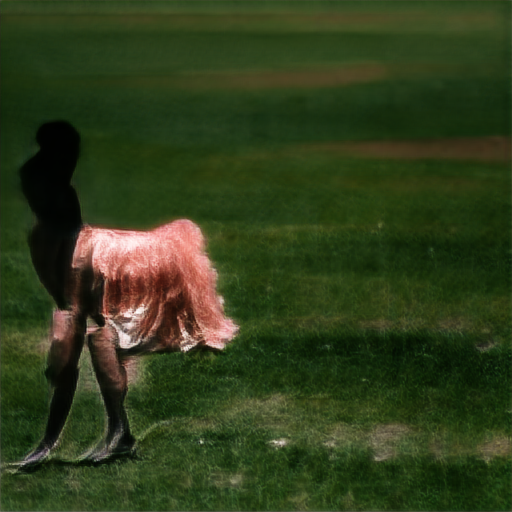 Gallery III
The Children of Marx and Coca-Cola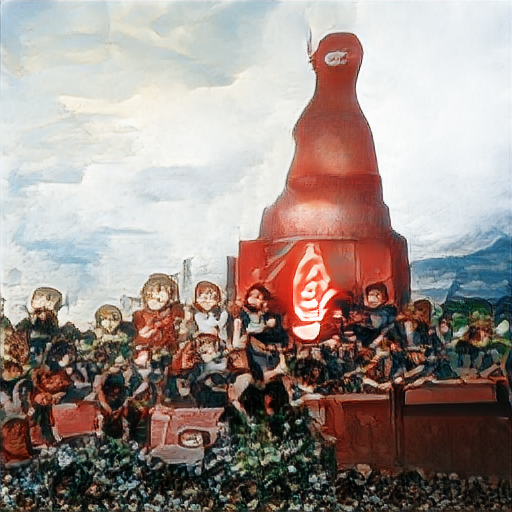 Man and Bottle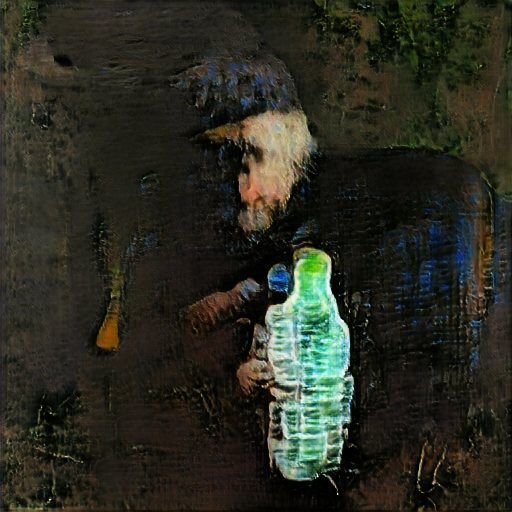 The Man Who Invented the Photography of the Absurd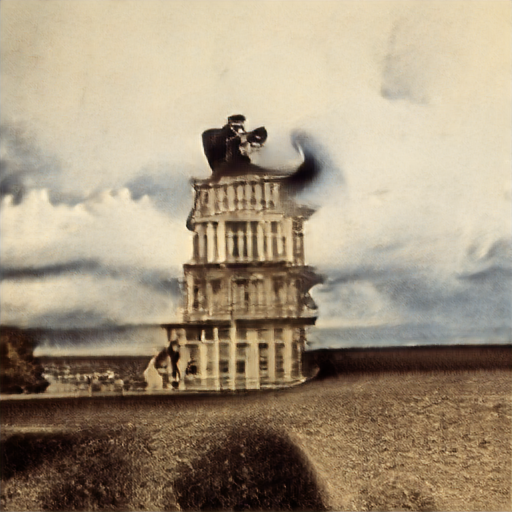 Playing in the Graveyard of Avant-Garde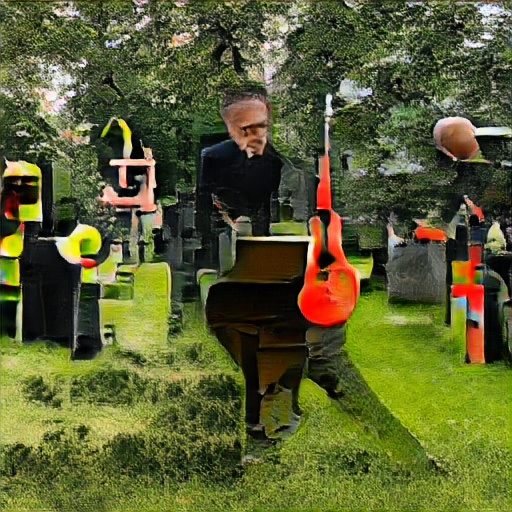 Gallery IV
Cranial Extraction of the Baby Alien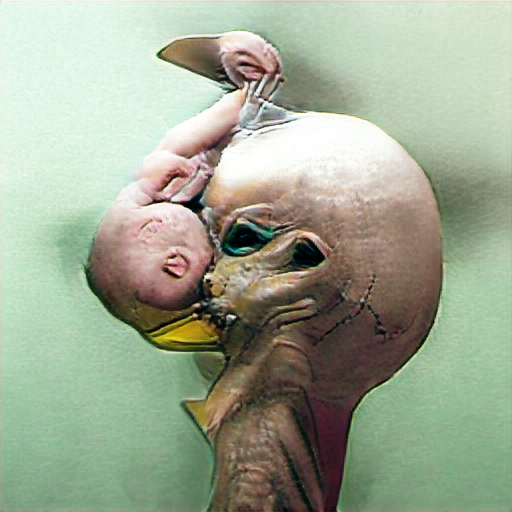 The Euphoria of the Fish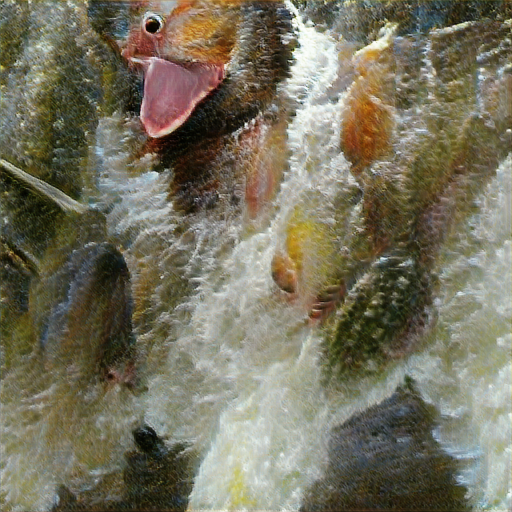 Waste of Shame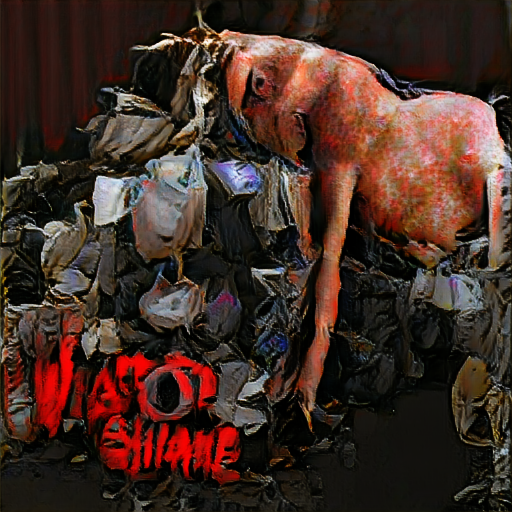 The Dream of the Butterfly-Impaled Schoolgirl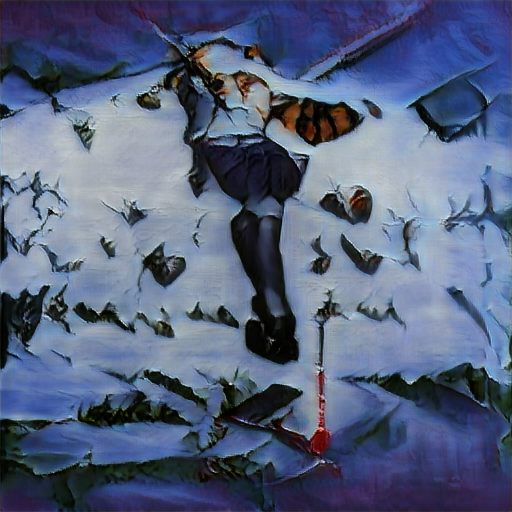 Gallery V
The Sleep of Reason Produces Monsters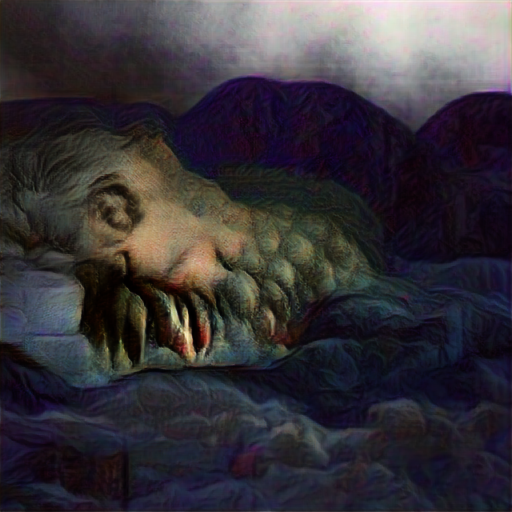 The Failure of Astronauts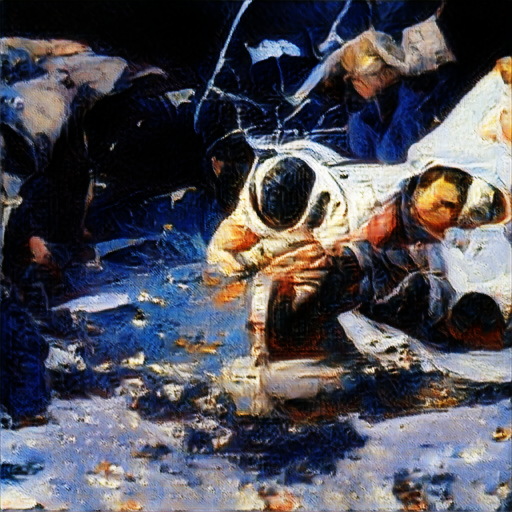 Washerwoman of the Wind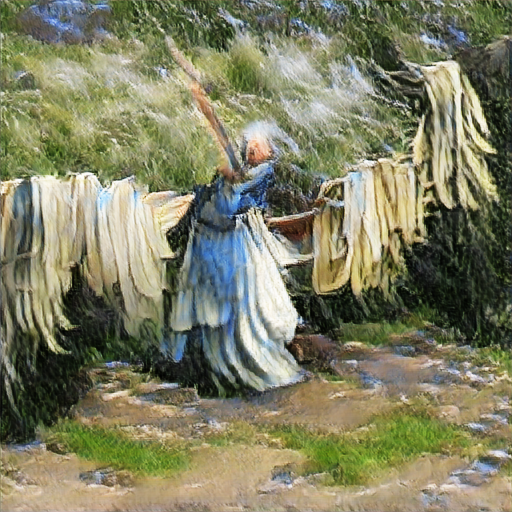 The Death of the Lonesome Astronomer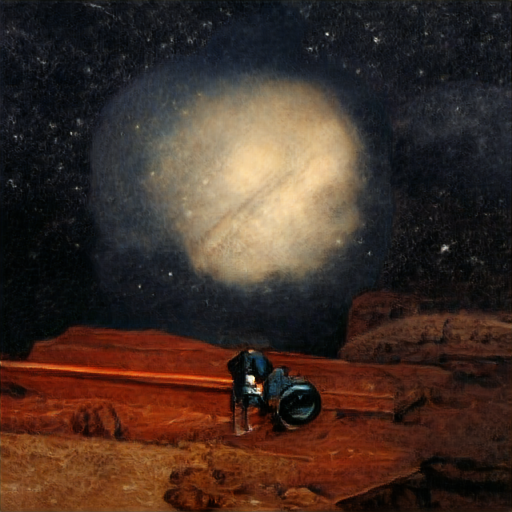 Gallery VI: series
The Pathological Museum in the Forest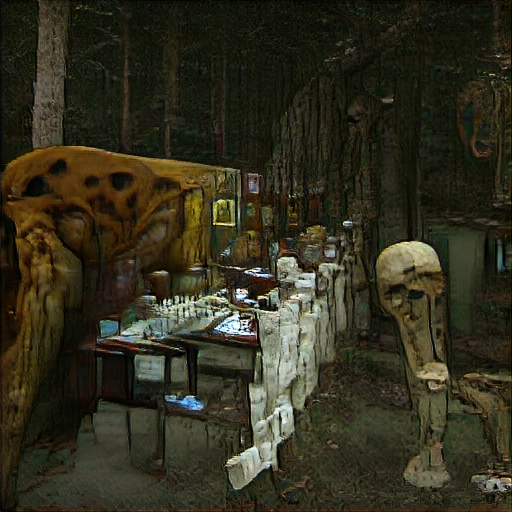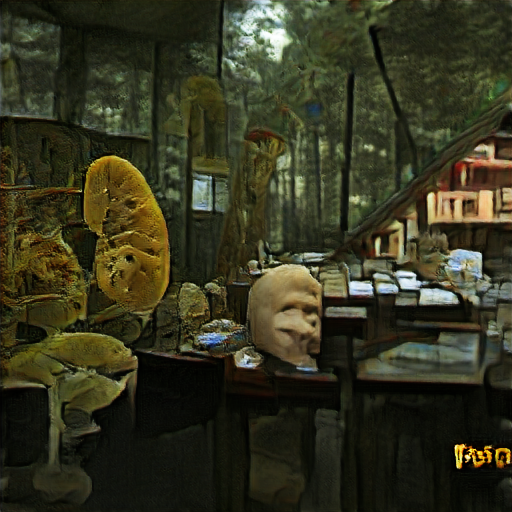 Variations on Narcissus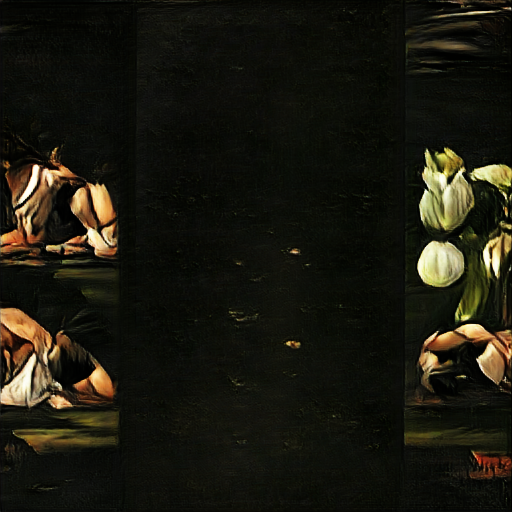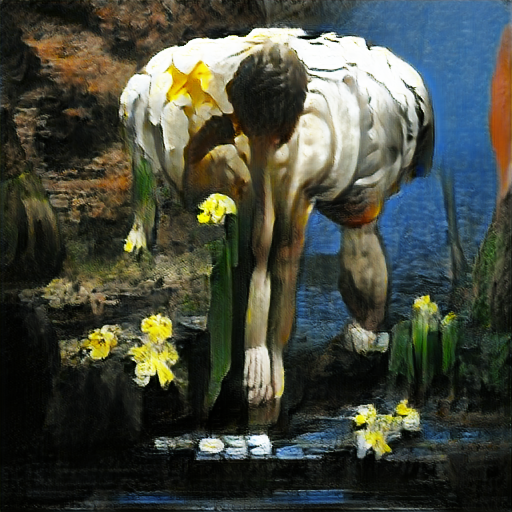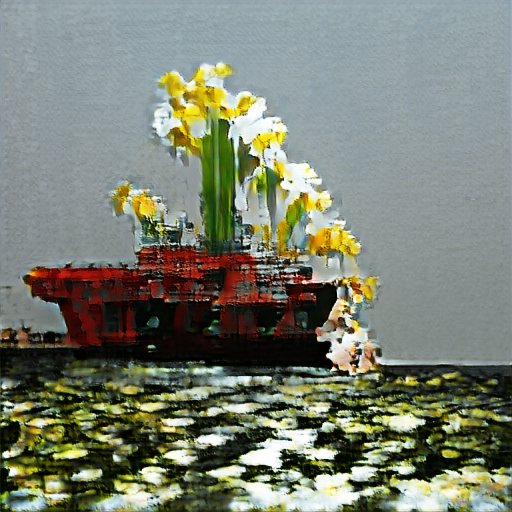 The Tragic Intimacy of the Eternal Conversation With Oneself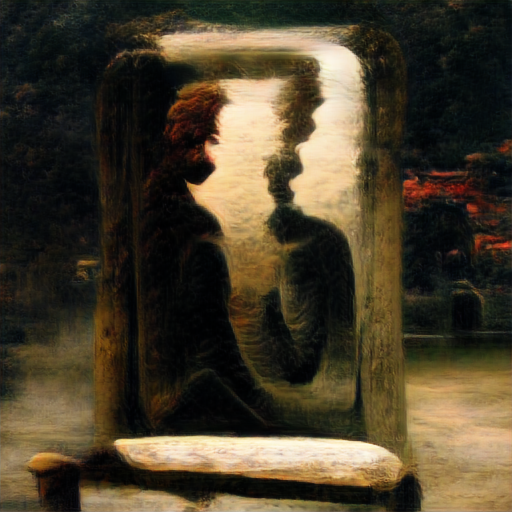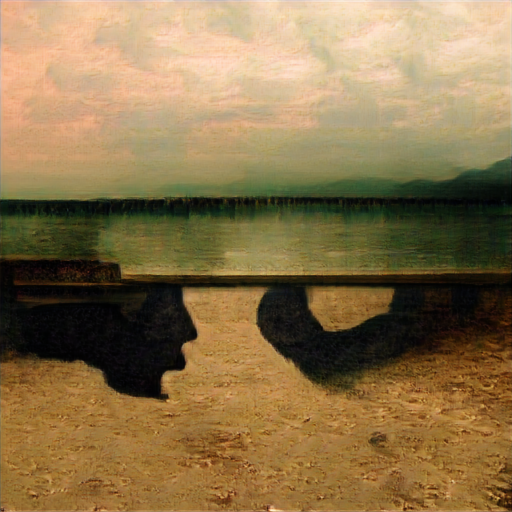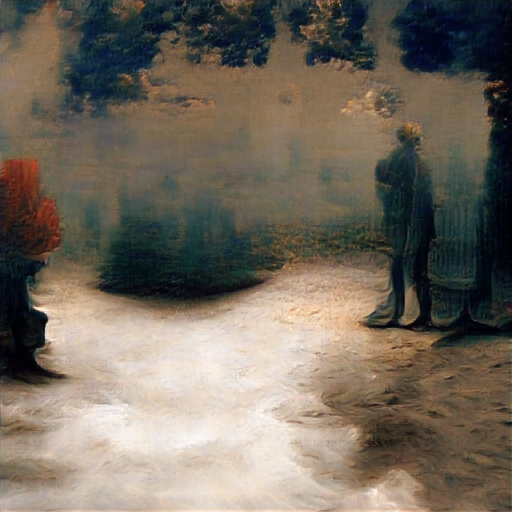 ---